Ruck to the General Post Office
I rucked for over 23 km with 5 kg on my back.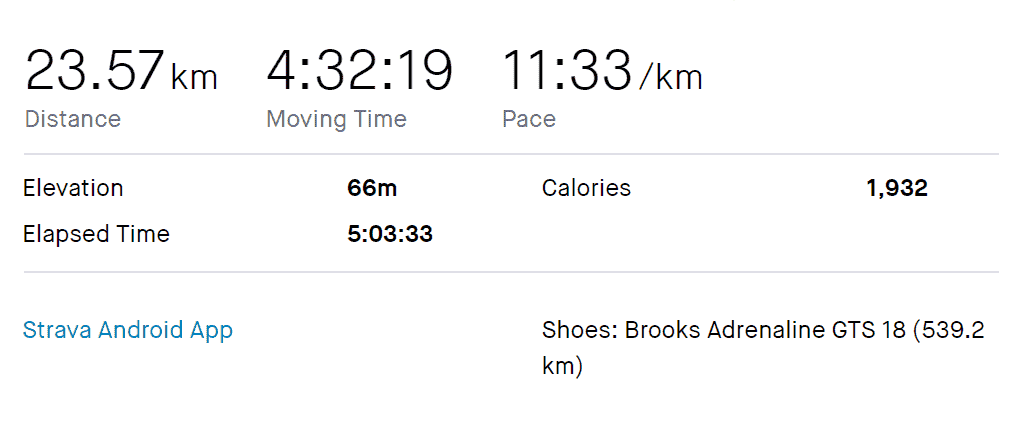 Left-sided sciatic symptoms have prevented me from cycling or running. The recent recurrence of my bilateral carpal tunnel syndrome is why I must stay off my bike. Cycling worsens the numbness and paresthesia in my fingers.
Left with limited options, I quelled the urge for some physical activity by rucking to the General Post Office and back this afternoon. According to Strava, I walked 23.57 km over reasonably flat terrain in 4.5 hours.
As I usually do for such a distance, I used a Goruck Bullet Ruck 15L with a Source WXP low-profile hydration bladder 3L and other gear. The fully loaded pack weighed about 5 kg – this weight diminished as I sipped the water through the afternoon. Without the weight in my bag, the ruck would have been too easy.