Ossur Exoform Carpal Tunnel Wrist Brace
An Ossur Exoform Carpal Tunnel Wrist brace I received in January 2022 provided immense relief to my right carpal tunnel syndrome.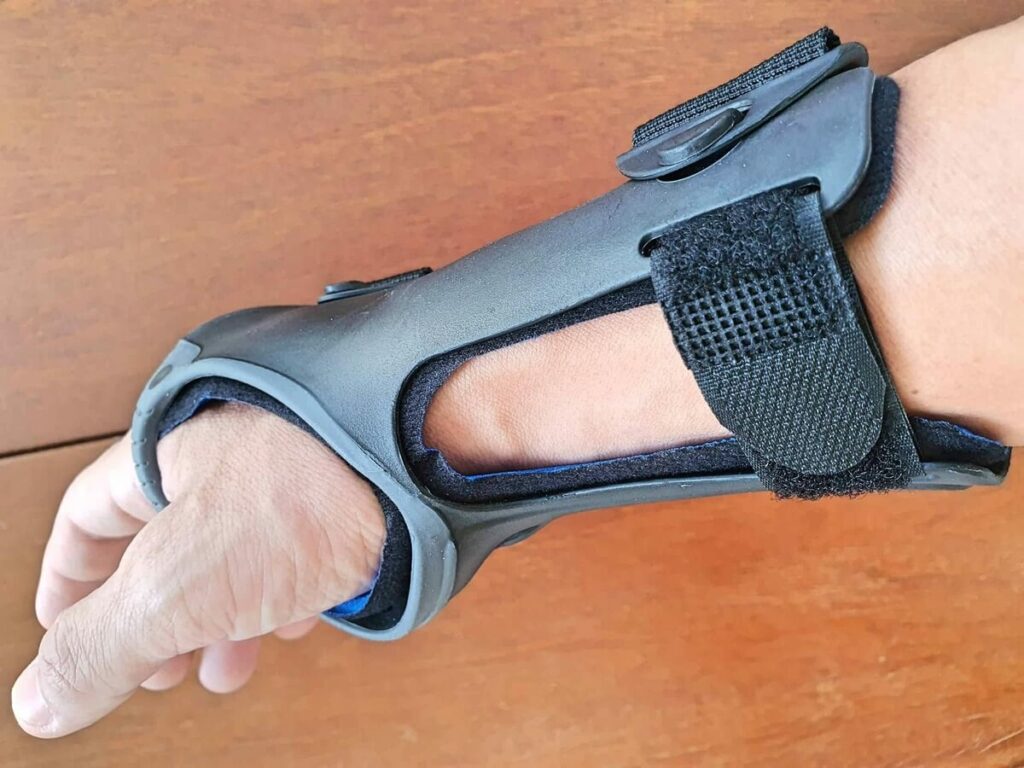 I finally took delivery of an order for an Ossur Exoform Carpal Tunnel Wrist, a wrist brace/splint for carpal tunnel syndrome, today.
I experienced pain in my right wrist and tingling in my right hand around mid-November, about one and a half months ago. A physiotherapist gave me a brace for my left wrist but not for my right one when I developed bilateral carpal tunnel syndrome in 2015, presumably because my symptoms were worse in my left hand than in my right.
The symptoms in my right hand became annoying in December. This recurrence of carpal tunnel syndrome was probably undoubtedly from working countless hours with the keyboard and mouse (I suspect more the Mionix Naos QG gaming mouse than the Kinesis Model 100 keyboard) in Q4 2021. I knew then I needed another wrist brace for the right side.
Since an Ossur Exoform Carpal Tunnel Wrist worked so well for my left wrist, I wanted the same brand and model for my right one. I tried looking locally but couldn't find a vendor with the right side and size in stock. So, I ordered the splint from a US-based medical supply store.
I waited about three weeks for this device to be delivered. In the meantime, I was coming to my wits' end over the disabling right wrist pain. This afternoon, I felt almost instantaneous symptom relief upon putting on the new Ossur Exoform Carpal Tunnel Wrist.