Home Office Desktop, circa June 2021
The desktop setup in my home office includes a Kinesis Model 100 contoured keyboard.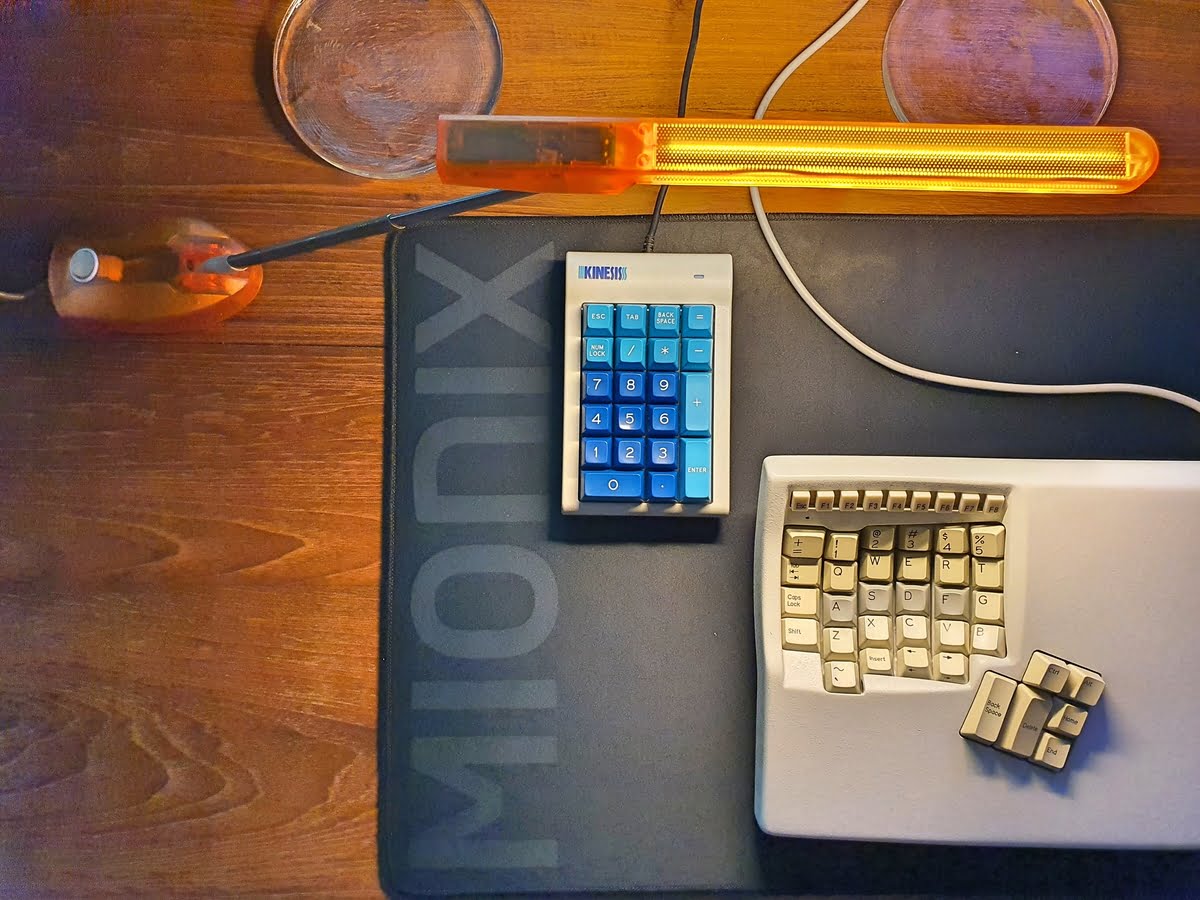 Artemide Microlight by Ernesto Gismodi, founder of Artemide Group, who sadly passed away in January 2021.
Glass coasters by Country Road.
Mionix Alioth desk pad.
Kinesis mechanical keypad with custom SA Dasher numpad keycaps by Signature Plastics.
Kinesis contoured keyboard Model 100. I have two Model 100s in my collection; both are functional, but this one is in much better condition than the other.